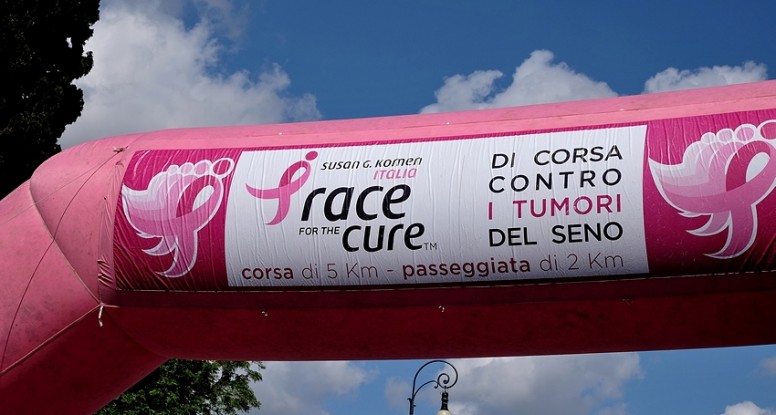 Foto Race for the Cure Roma 2014
Domenica ho partecipato da ospite al "Race for the Cure" 2014 a Roma, partenza dal Circo Massimo con percorso di 5 km per la corsa agonistica, 2 km per chi semplicemente procedeva a piedi. Per chi non lo sa "Race for the Cure" è organizzata dalla Susan G. Komen Italia, organizzazione senza scopo di lucro basata sul volontariato, che opera dal 2000 nella lotta ai tumori del seno.
Quest'anno gli iscritti sono stati circa 60.000, più vanno considerate le persone che si aggregano all'iniziativa, il colore predominante è chiaramente il rosa e fa effetto vedere quanto la partecipazione sia sentita, in special modo dalle donne, per un male che, nonostante i passi da gigante della medicina, affligge milioni di donne al mondo.
La partenza dal Circo Massimo è stata spettacolare, passati i corridori agonistici mi sono incamminato per il percorso di 5 km, scattando fotografie ai partecipanti, alla partenza mi sono invece intrattenuto a scattare foto al Sindaco di Roma Ignazio Marino, al ministro della Salute Beatrice Lorenzin e a Maria Grazia Cucinotta, madrina dell'evento.
Ultima considerazione destinata ai numerosi sponsor, tra i quali molte multinazionali del farmaco, lodevole il loro impegno, allo stesso tempo credo sarebbe ancora più lodevole da parte loro abbassare i costi dei farmaci antitumorali e quelli legati alle altre malattie che pesano notevolmente a livello economico sul servizio sanitario e sul cittadino.




Vincenzo Sagnotti © Tutti i diritti sono riservati. Si vieta la copia, l'estrazione, il collegamento ed ogni altro uso, in qualsiasi forma, non espressamente autorizzato di ogni materiale ed informazione contenuta nelle pagine del sito.